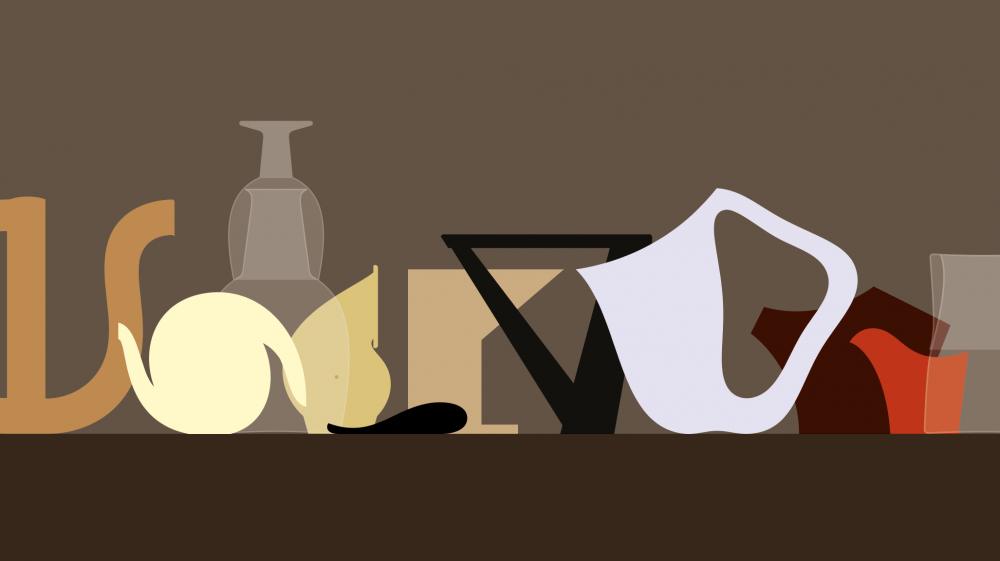 This autumn, Kunstmuseum The Hague presents Aldo Bakker – Pouring Vessels, an exhibition featuring more than 30 pouring vessels. The presentation in the Kunstmuseum, made possible by a gift from Ernst van Alphen, will be the first major presentation of this important element in the work of Aldo Bakker.
Read more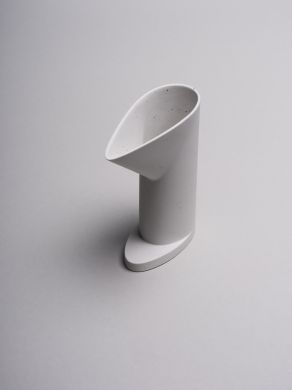 Nose – a standing oval with one very large spout and a foot underneath otherwise it will tip over. Nose comes in two sizes, and three colors: grayish blue, warm sand and broken white speckled. The porcelain is hand polished, giving the surface a dense and a subtle shine.
Image by Erik & Petra Hesmerg
Read more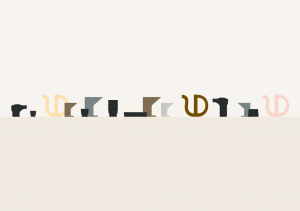 The small carafe forms the start of the Harvey Series. Approached from the back side it looks like a cup, but when turned a quarter, the appearance changes completely. The frontside exists of a sprout, giving it a perky opposite shape to the cup. The cup shape forms the base of the complete series.
Read more