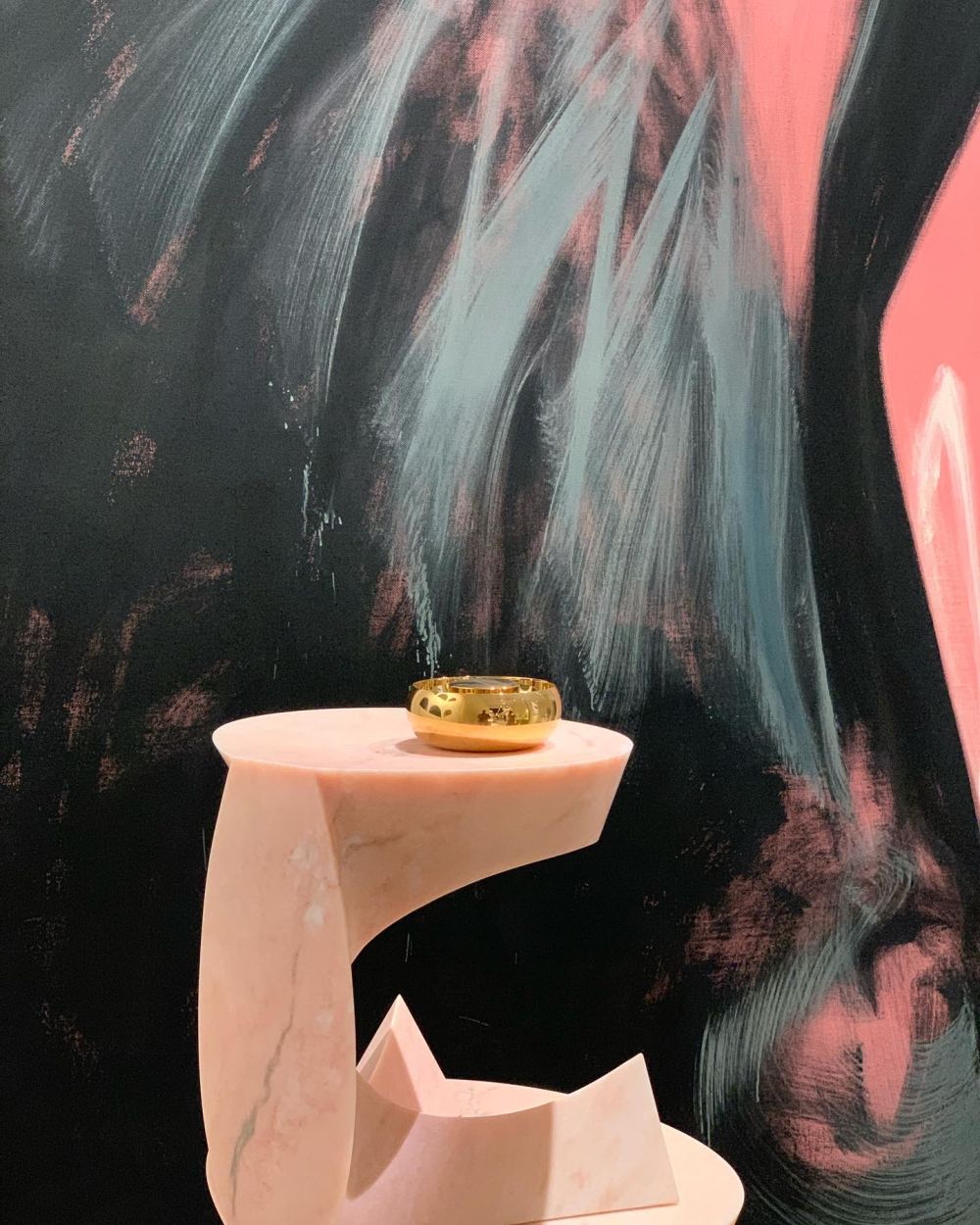 We are proud to present Tangerine. An exhibition for Carpenters Workshop Gallery, curated by Aldo Bakker celebrating and creating a conversation among his contemporaries at TEFAF New York Spring 2022. Tangerine recalls the Netherlands symbolic orange colour, uniting the many facets of Dutch creativity under one flag with understated subtlety. The exhibition will focus on contemporary Dutch artistic production.
Click here for more images and information about the show.
Read more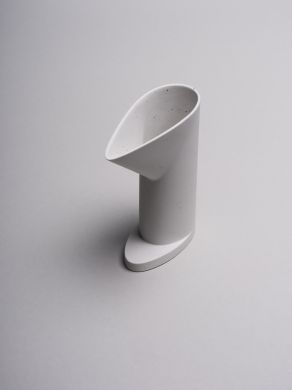 Nose – a standing oval with one very large spout and a foot underneath otherwise it will tip over. Nose comes in two sizes, and three colors: grayish blue, warm sand and broken white speckled. The porcelain is hand polished, giving the surface a dense and a subtle shine.
Click here to shop a Nose.
Image by Erik & Petra Hesmerg
Read more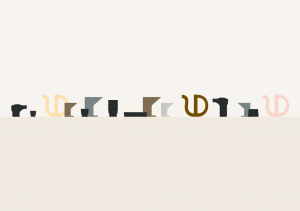 The small carafe forms the start of the Harvey Series. Approached from the back side it looks like a cup, but when turned a quarter, the appearance changes completely. The frontside exists of a sprout, giving it a perky opposite shape to the cup. The cup shape forms the base of the complete series.
Read more