Start & collaboration
The first encounter with Loïc Le Gaillard and Julien Lombraill from Carpenters Workshop Gallery was during their visit to a solo exhibition in New York. It was many years later we came into contact and a collaboration was born. This led to a first solo show in New York: Slow Motion. The gallery is ambitious and venturous, they are working towards a worldwide representation of their artists. For us that is fantastic, as a small studio with an inward focused attention.

Each new work grows a bit in complexity, it is an organic process that cannot be controlled, the pieces require dedication and the desire for perfection I cannot ignore, the gallery understands this and we are given the space and support to do so.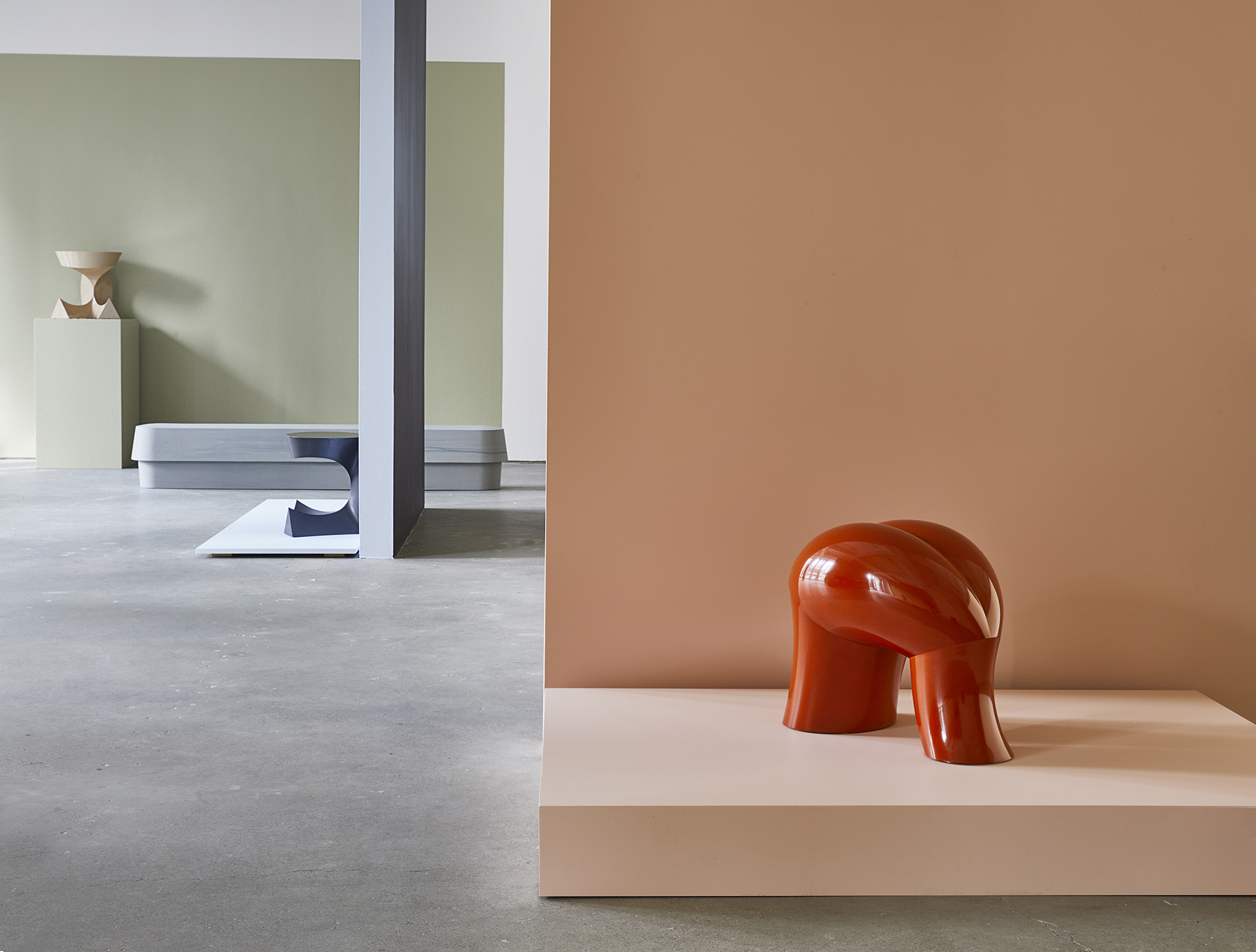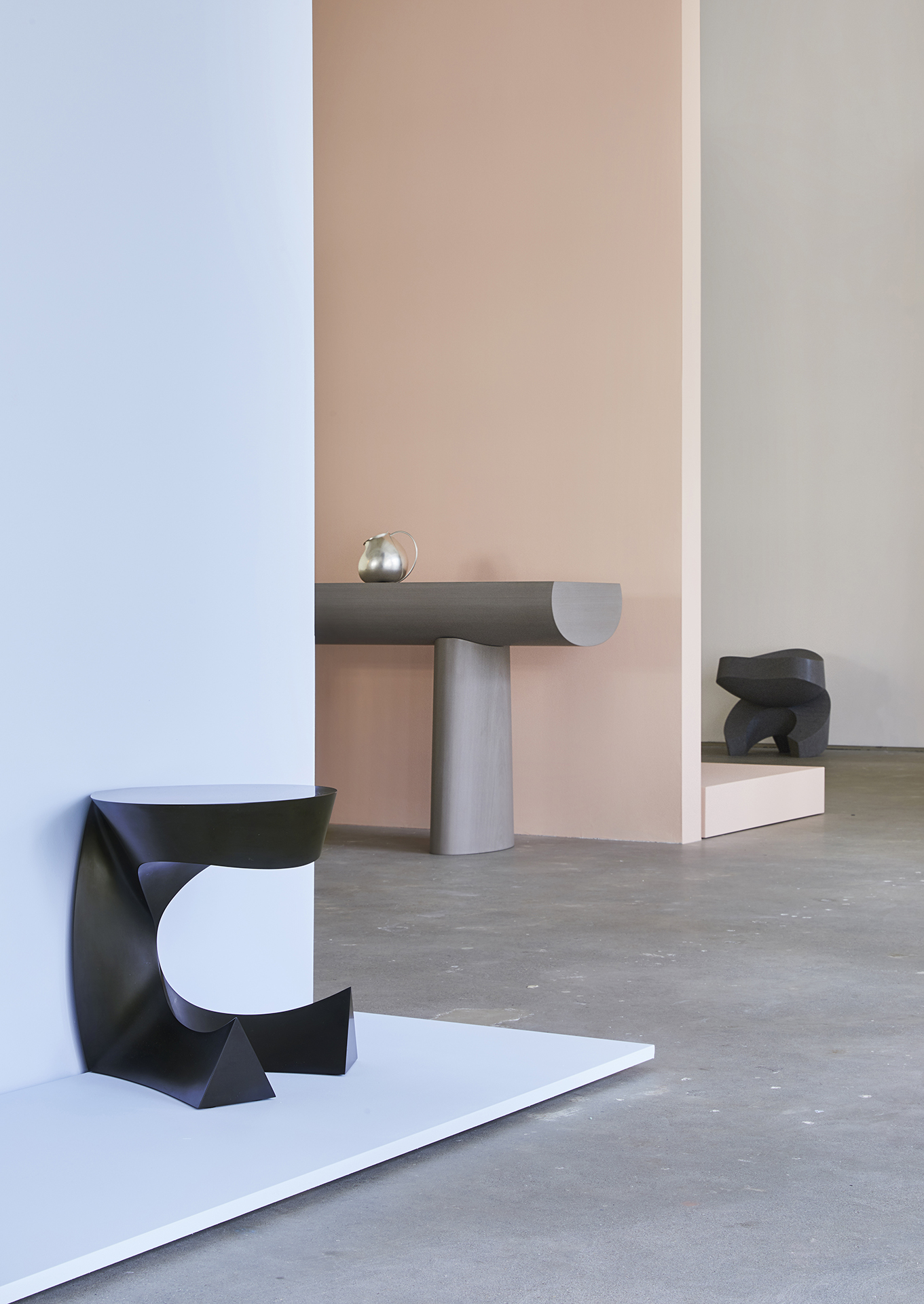 Slow Motion
Slow Motion (selection of images above) was the first solo exhibition for Carpenters Workshop Gallery. It shows how Aldo Bakker materializes the eternal quest for the perfect object through objects that guise themselves as tightrope walkers, balancing between moving, standing still, and almost crashing down. By positioning his works as individual characters, Aldo forces his audience to shift its perception.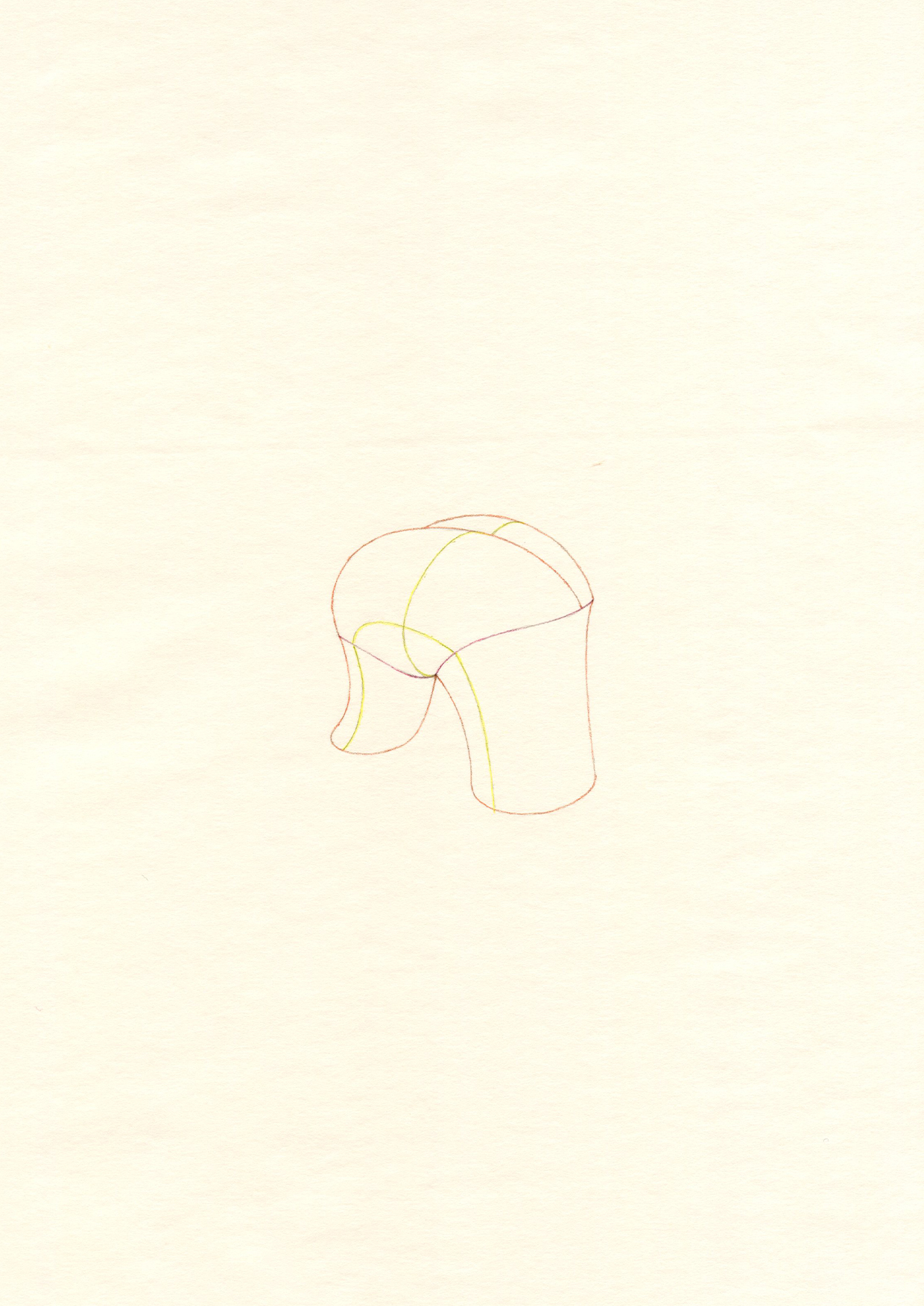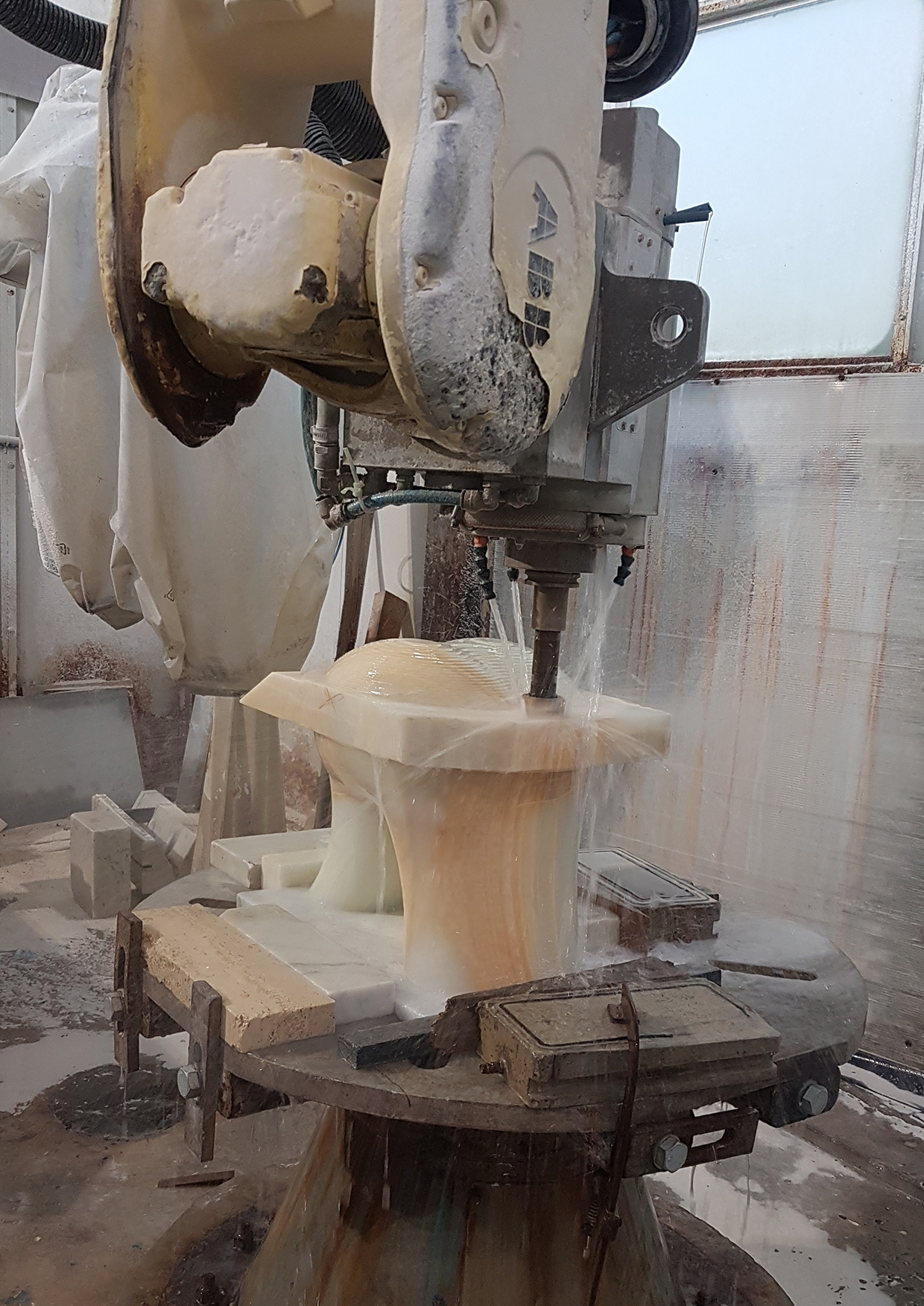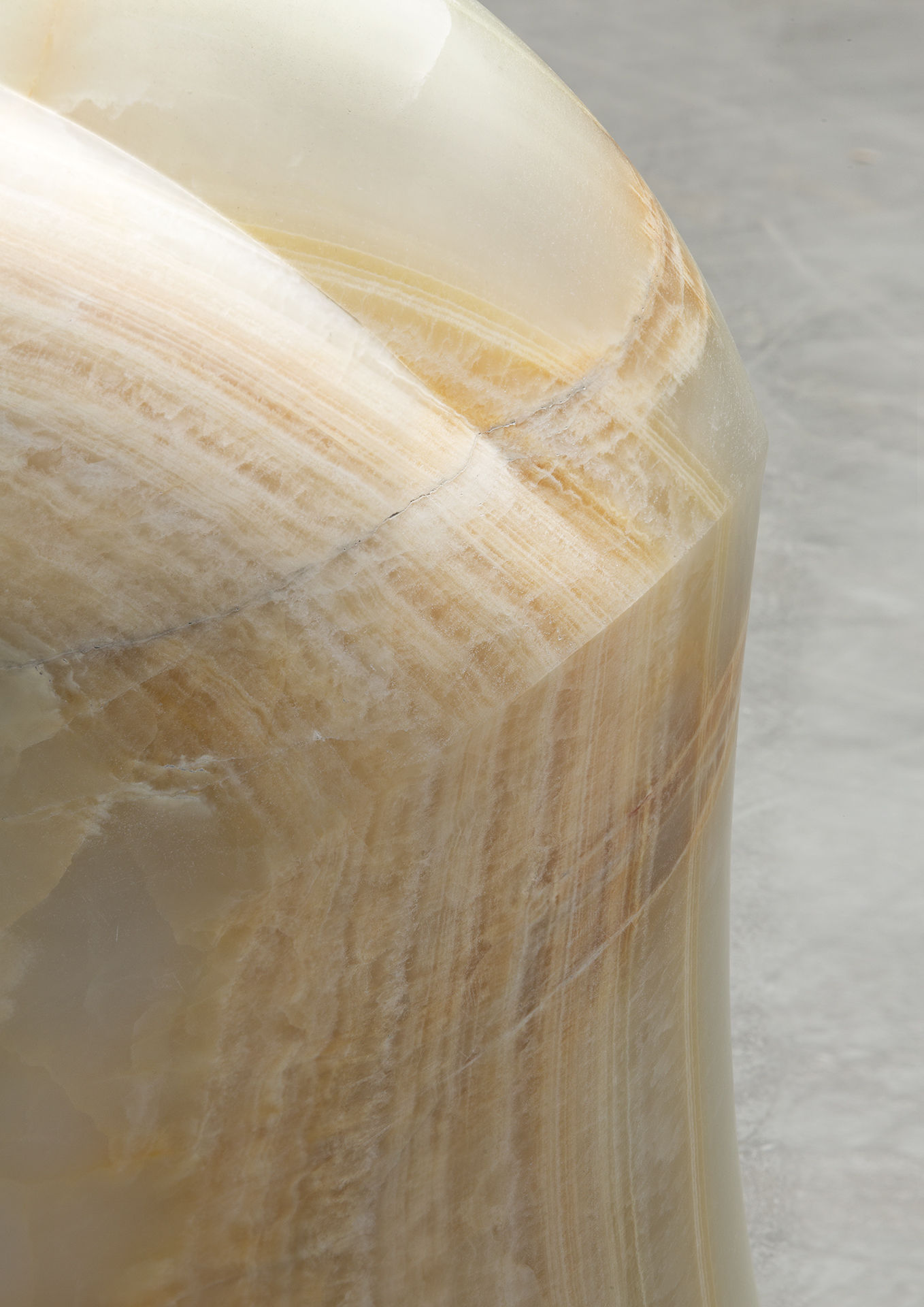 B
Both the urushi and the stone versions are solid pieces. The meandering 'fault line' still suggests the original construction based on four components, although at certain places it almost dissolves. The vertical front and back support a floating middle body that could well be echoed by a similar volume, hidden underneath the pedestal, completing the full circle.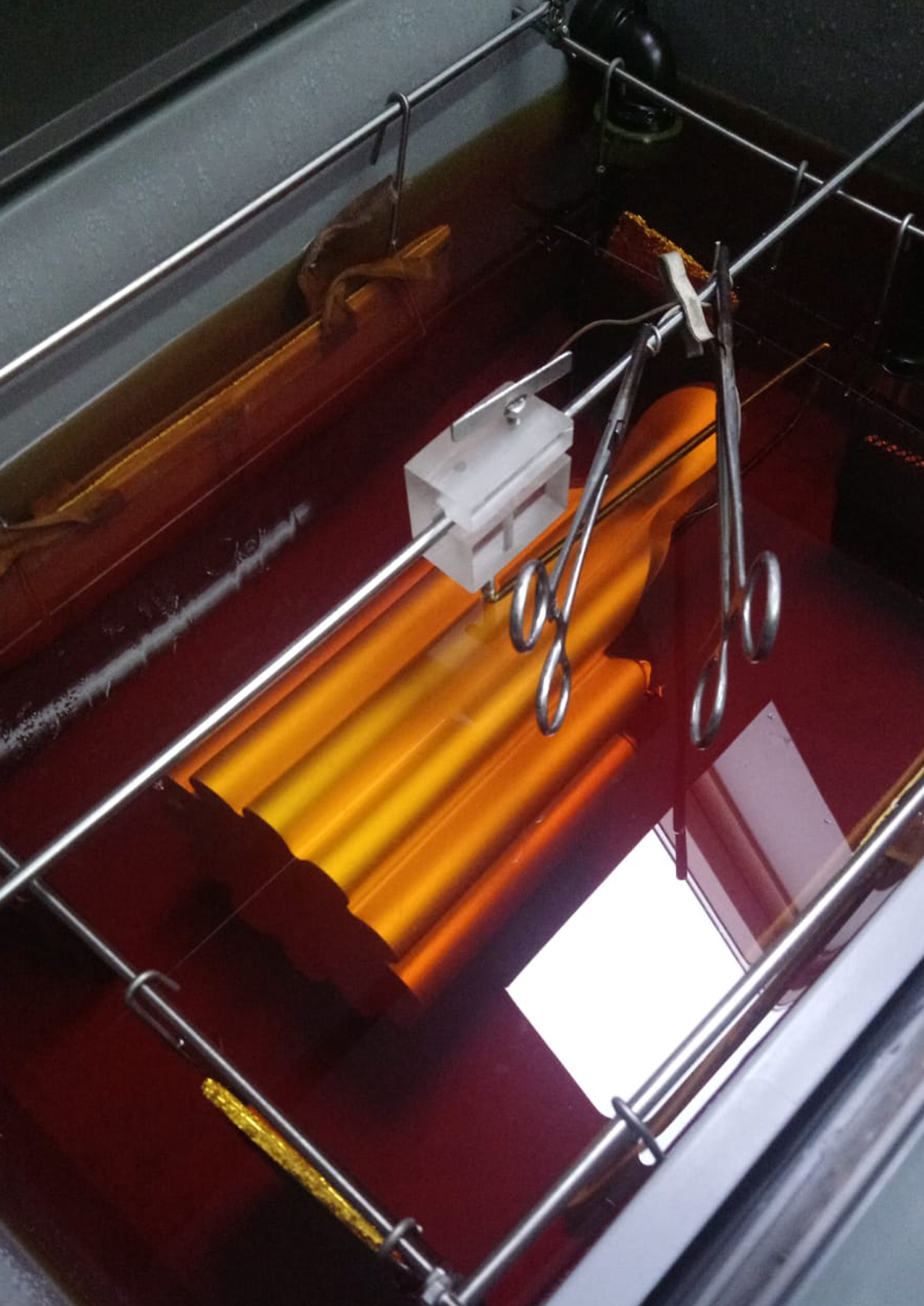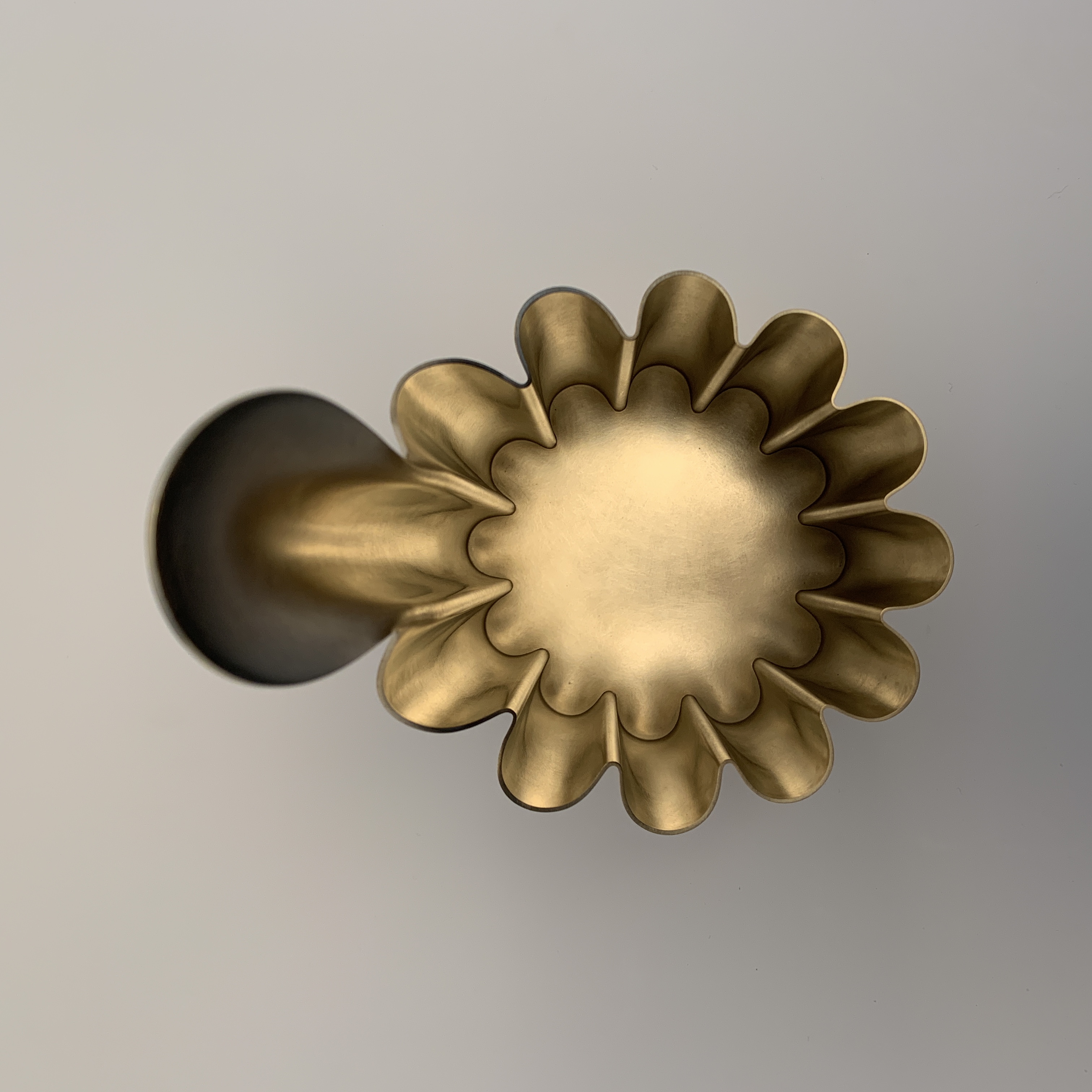 Newel
The title links this piece to an architectural newel post, but the shape also resembles a necklace or a pipe organ. There is an ornamental quality in all of these references.
Newel gradually develops into an elevated backdrop for a flower, or perhaps the flower is already there.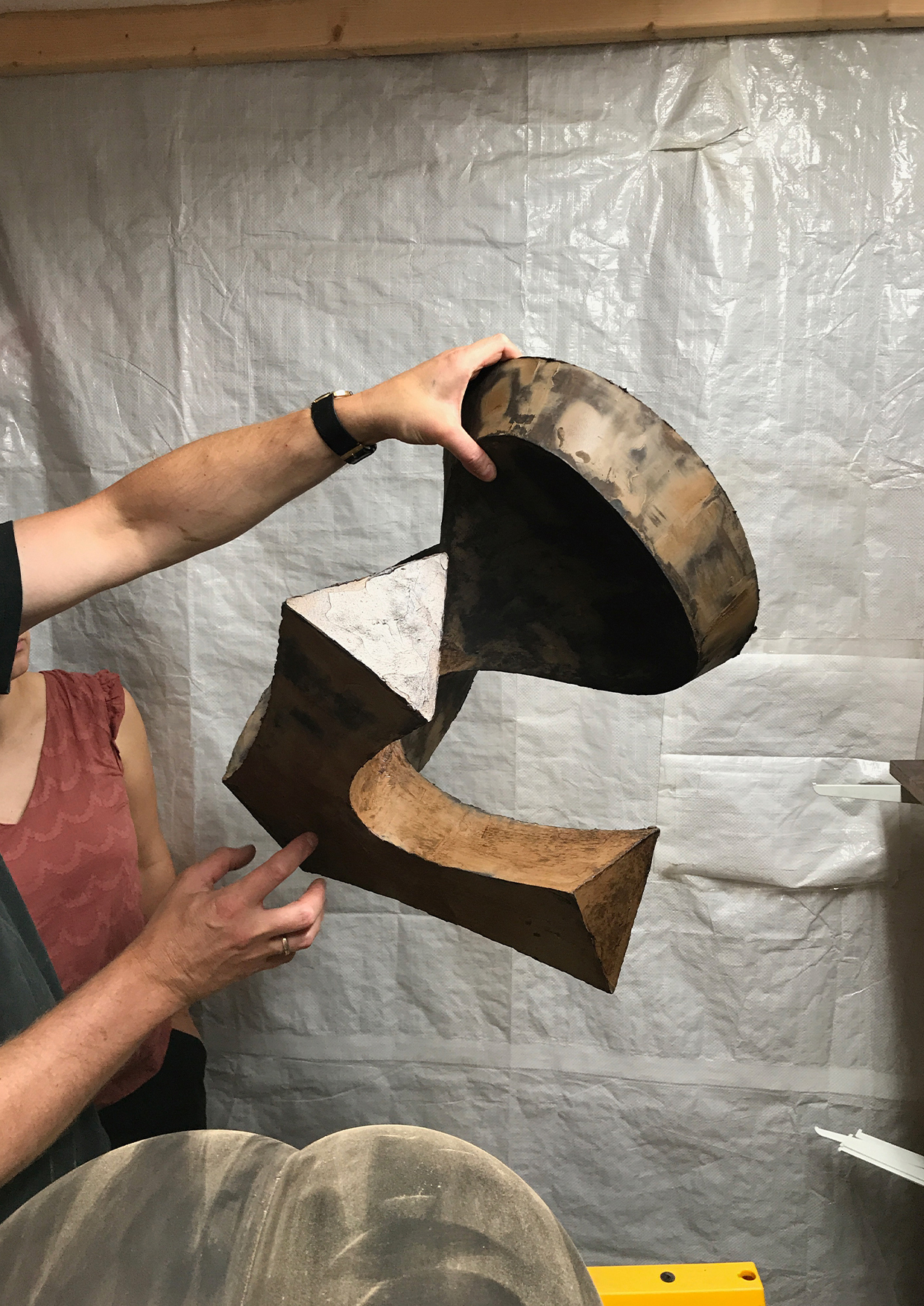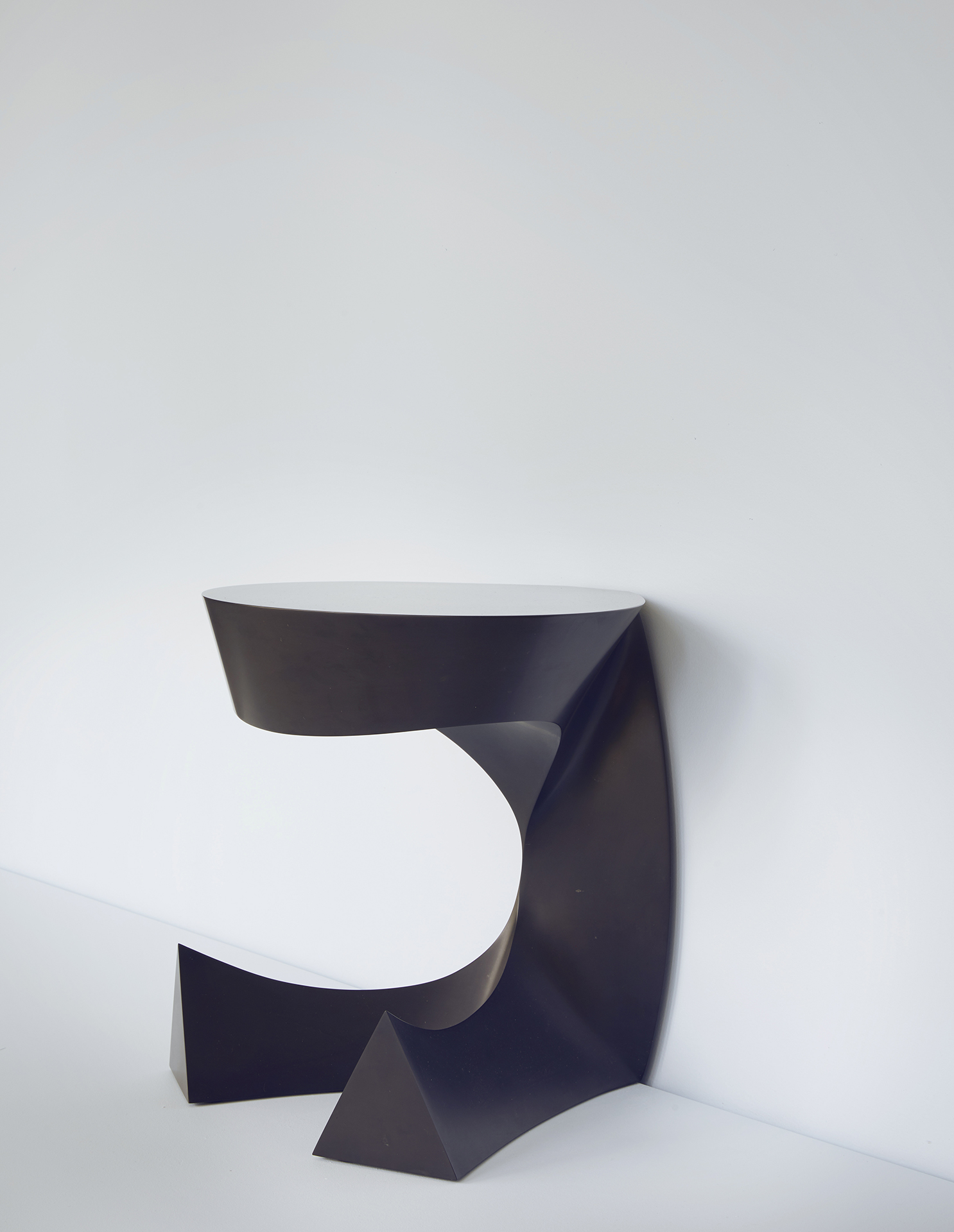 Sitting Table
Its elegant sister (or brother) called Anura ponders on the perception of beauty. Sitting Table, however derives its identity from the conflict between the purpose to serve and the wish to linger: a razor-sharp anatomy, legs apart, feet upright.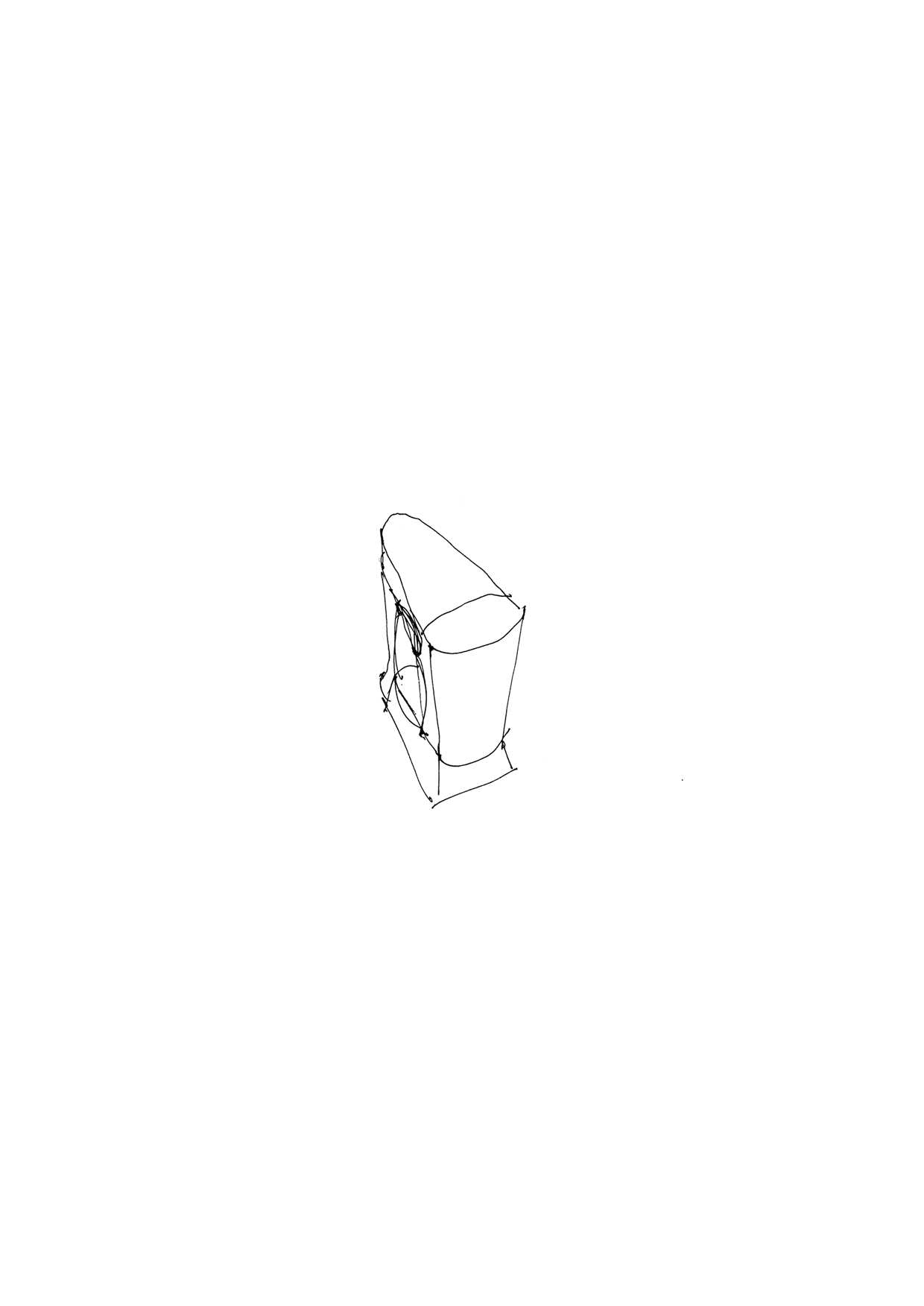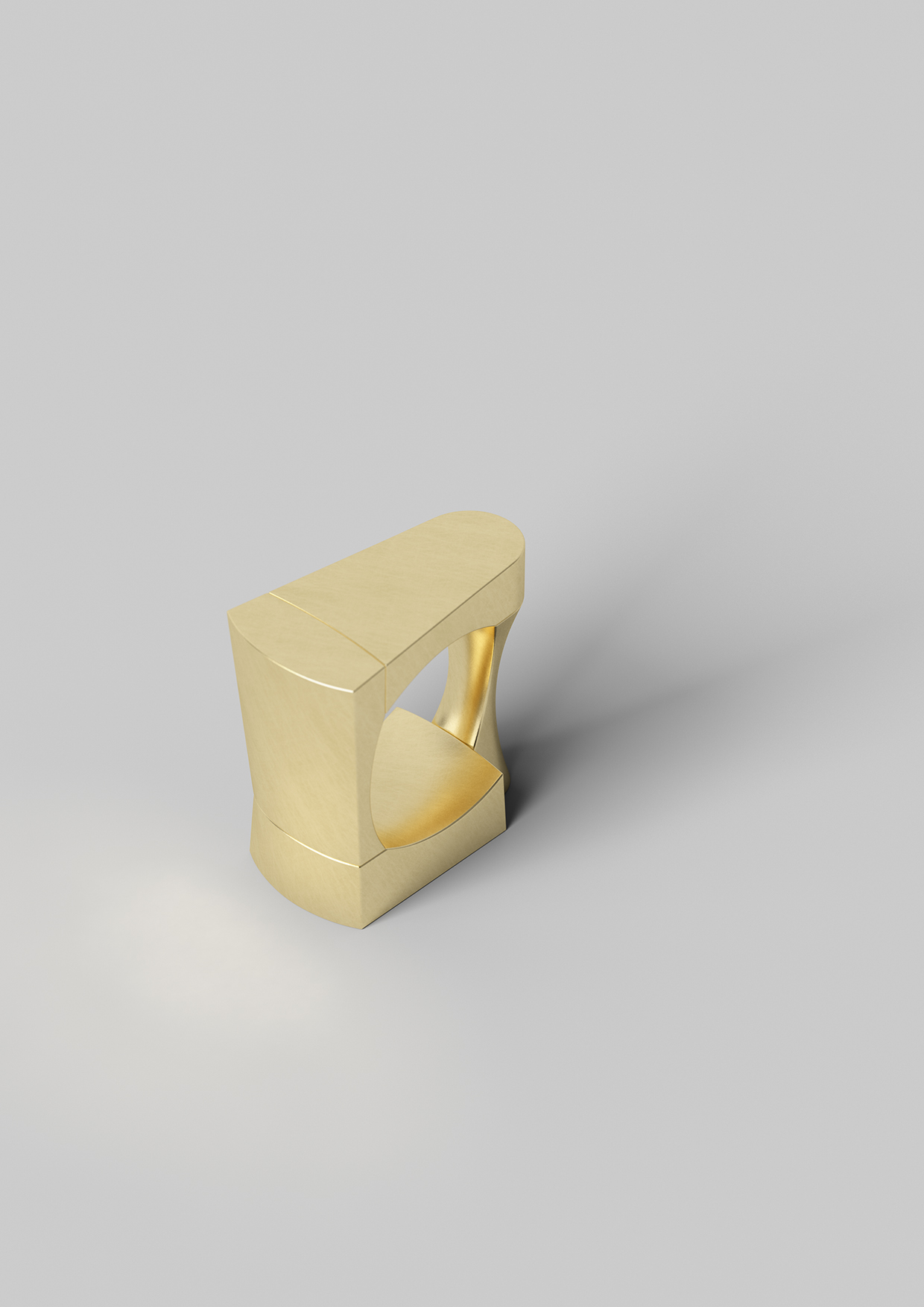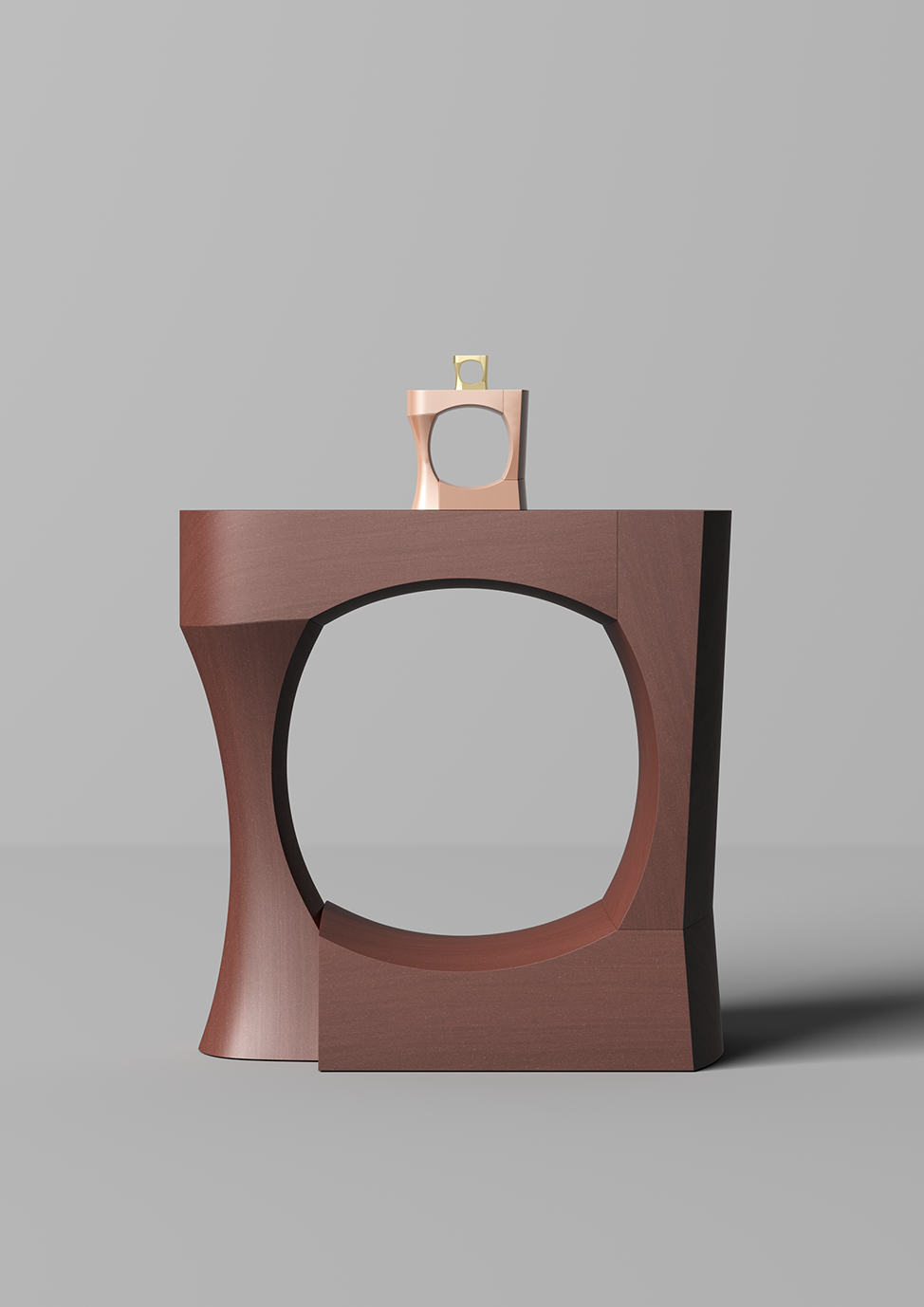 Ring Table (free of size)
Is composed of geometric shapes, just like Milk Can from 2005, you can see the transitions. Just like the whole is a compilation of four parts, varying in form, from small to large or from large too small. As with B, I spent most of my time on the smallest part (front leg?) which consists mainly of curves, because this is the beginning and end. I see RingTable as the fifth in line with Stool (2006), Tonus (2010), Three Pair (2013) and B (2019). I designed it specifically as a ring but also as a table; again, the challenge is to come up with a form that stands on its own,
a form that cherishes the functional in the everyday, but is not dependent on it.

Swing
Swing provides a place to sit and it carries childhood memories of being on a swing. The design combines a sensation of gravity with the need to create a balance.