Start & collaboration
It's not only a pleasure to collaborate with a company or somebody who thinks and feels along, shares the excitement, it also enables to keep on thinking and experimenting. Our first encounter was in Amsterdam, when Anike Tyrell from J. Hill's Standard contacted us and visited our studio. There was a great first impression, which fueled the collaboration. Time passes and especially during a Corona pandemic we were slowed down. The base and trust between the studio and J. Hill's feels very trustworthy and calm.
Materials
Along the way we decided to execute the designs in other materials besides glass, because it felt logical to do so and the designs in a way demanded it. It was a welcome distraction in dealing with the slowness imposed by the pandemic, although, of course, this contributed to the gradual expansion in scope. Duration, investment, getting deeper into the subject, to reason from the thing instead of letting surroundings determine over the thing.

This deliberate openness to possibility in the design stage lead us on a journey of method and material discovery, allowing the form to dictate the material. The result are pieces in glass both blown and kiln cast, in brass, stone and porcelain. Called POT VARIATIONS, it is a family of things, each bearing its own name and individual characteristics.
Designs
The discovery by Anike to make use of kiln cast glass to have control over the inner and outer form of the piece and also the patience that's required is admirable. It's a slow process, in line with other techniques and materials we make use of with Aldo Bakker Studio like electroforming or the application of urushi. We've only just begun to explore the possibilities of the kiln cast technique, things are getting better over time.
Hop Step is the next step after Oil Pipe (a design made for Georg Jensen in cast steel) and Pipe (cast porcelain), the kiln cast crystal version (the first finished design for J. Hill's) was a miracle, giving in to difficulties in seeing an inside and outside line when it concerns glass that had to be dealt with - read control - this 2nd inner line. It showed that Oil Pipe was in fact a precursor for Hop Step.

POT VARIATIONS
The pots accompany you through the ceremonies of the everyday; each one functioning both as a sculptural and a practical object.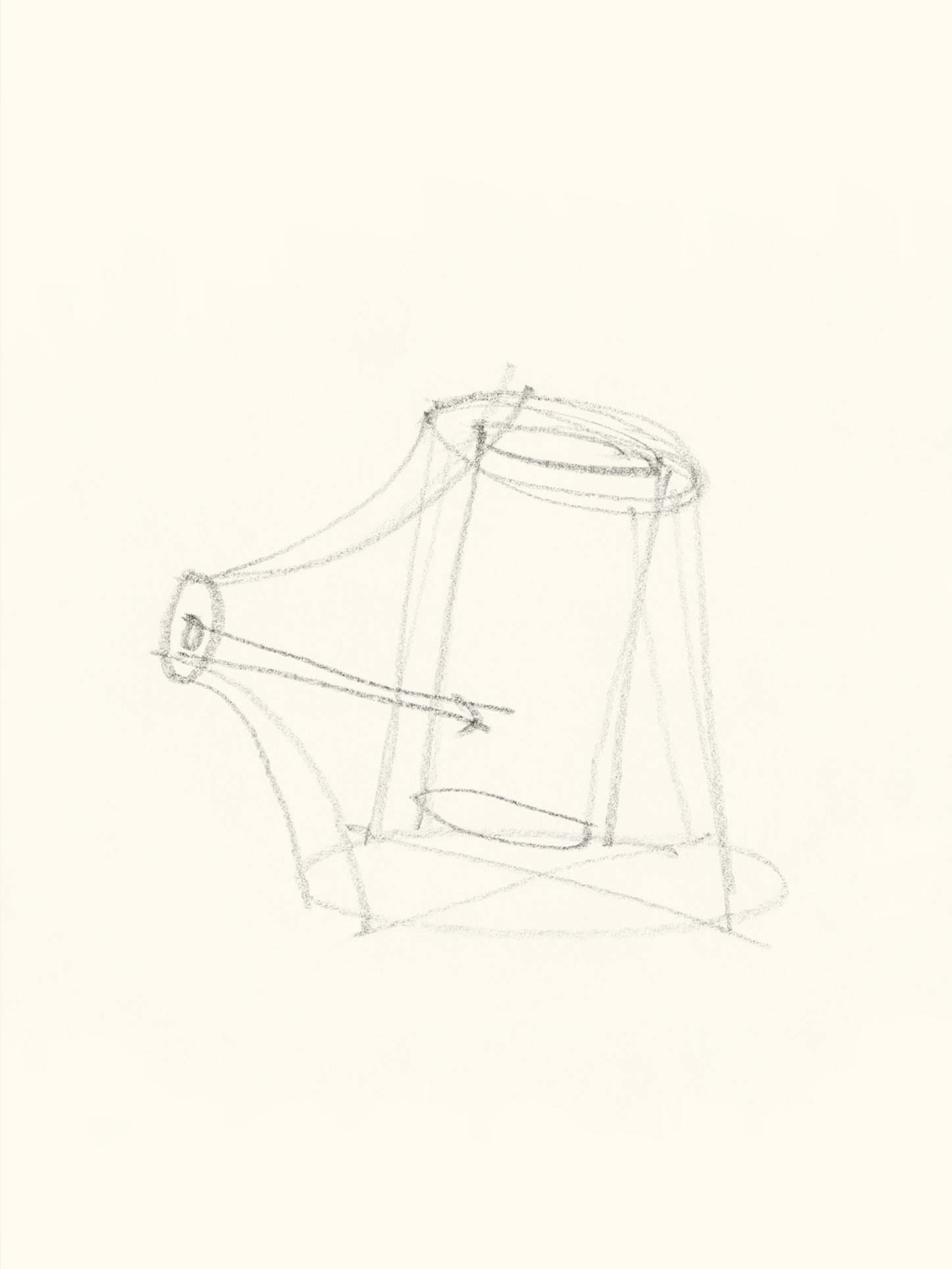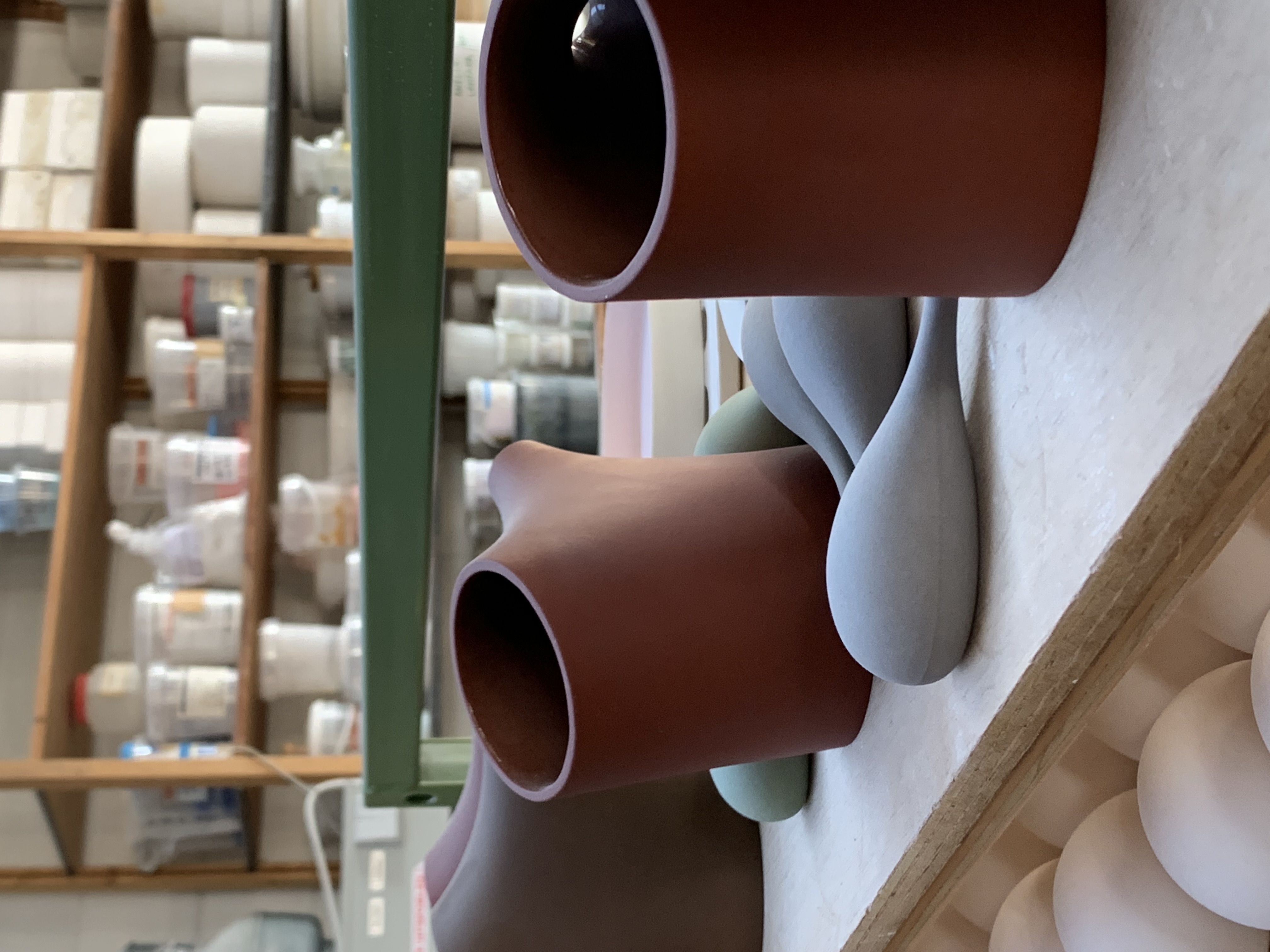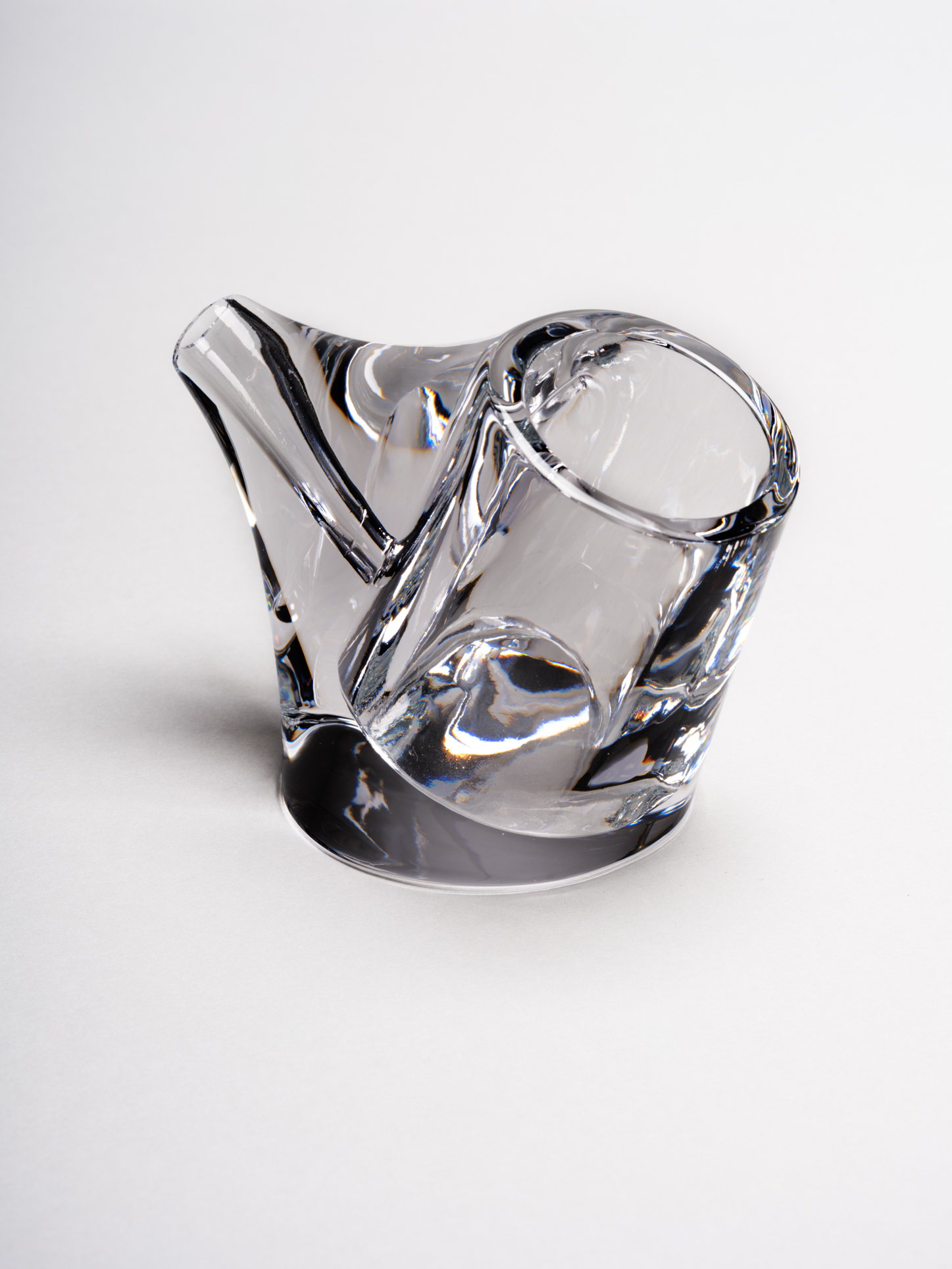 HopStep
The combination of an angled line (to hold/refill) and a curved line, it became a kind of jump, from steady to action. A narrow cylinder at right angles to a wide cylinder, that is the base and that has remained visible in the crystal version, also present in the stone version, then there is the shape drawn around it, only this shape is present in the porcelain and crystal blown version.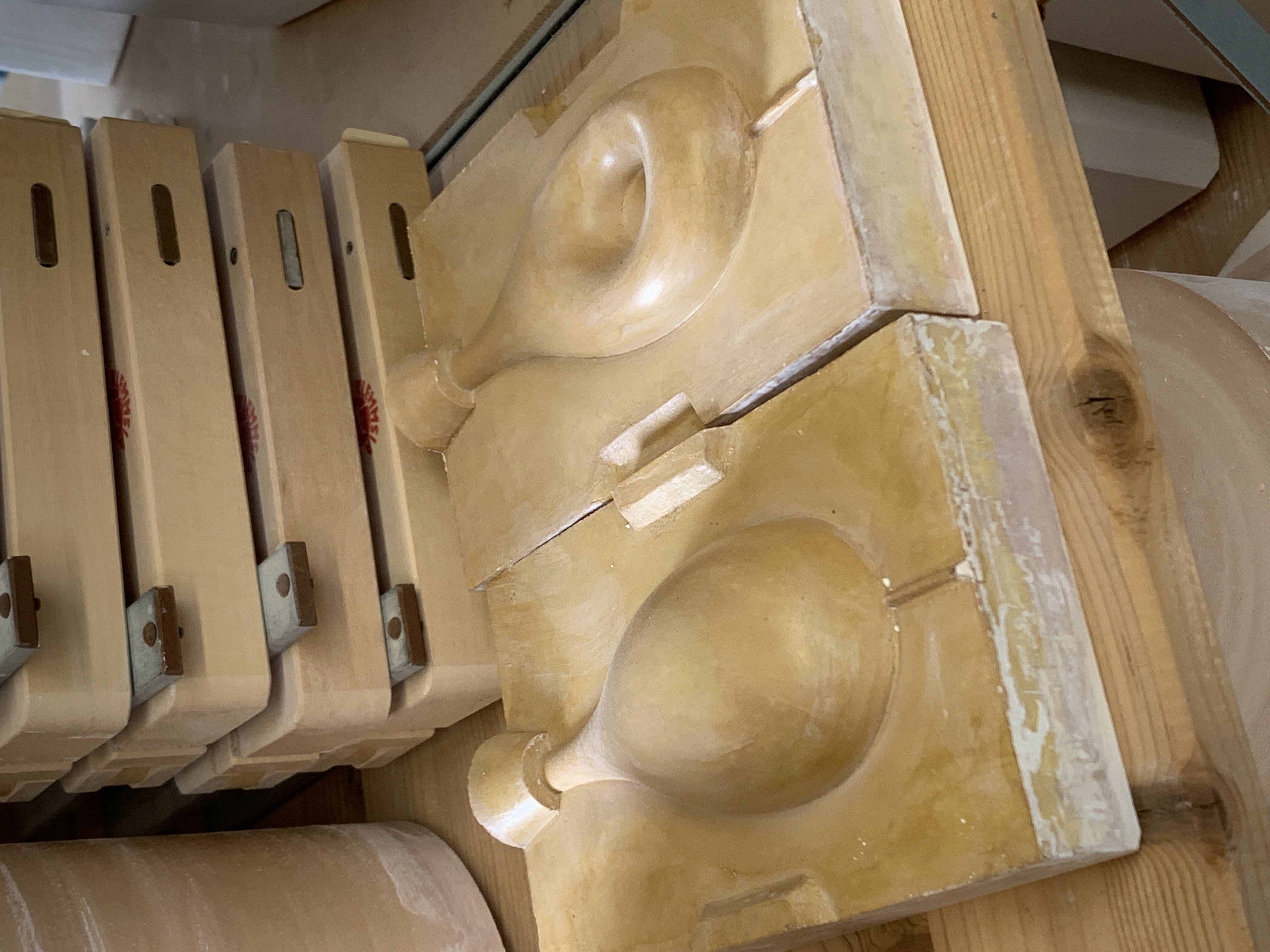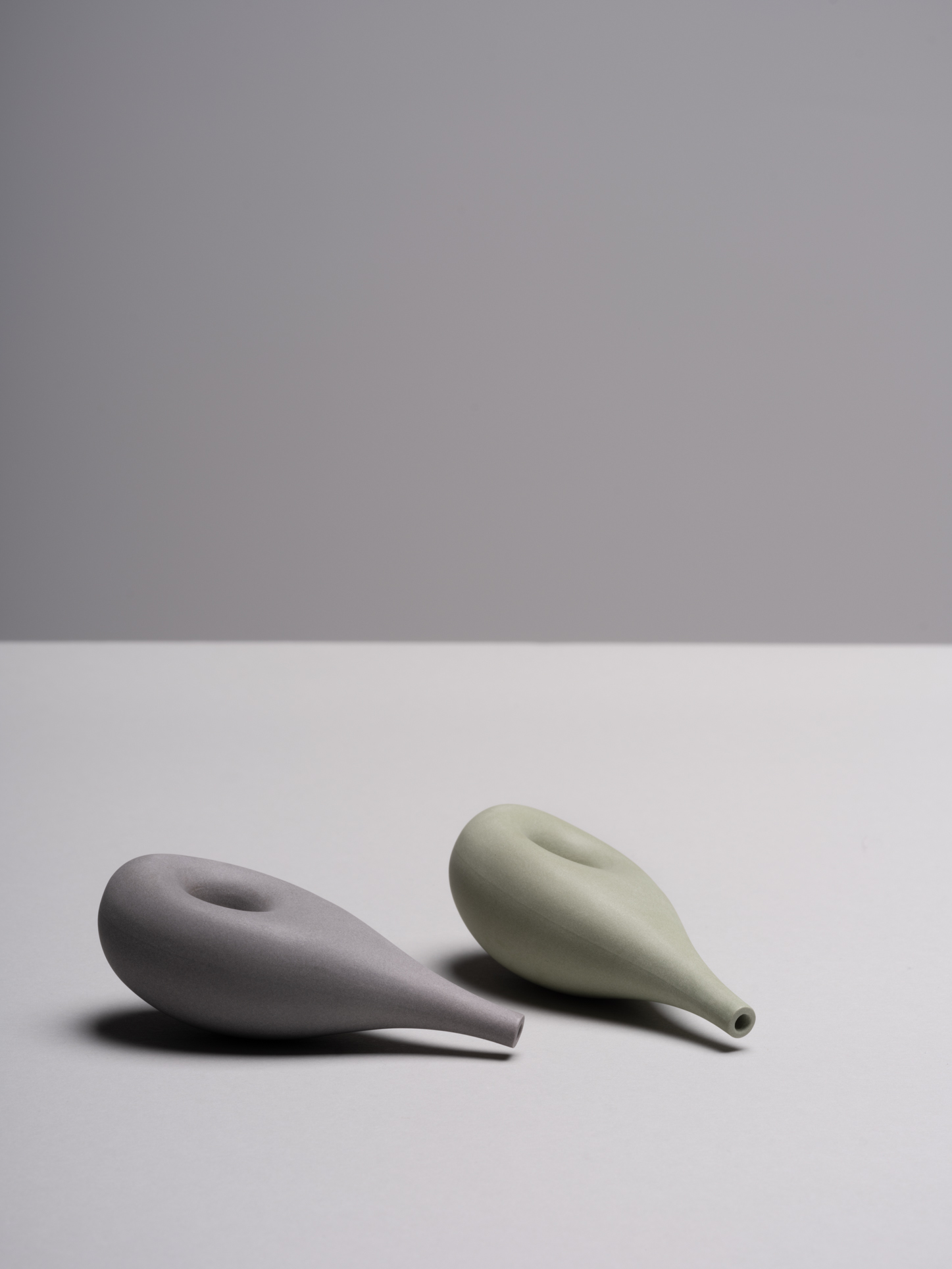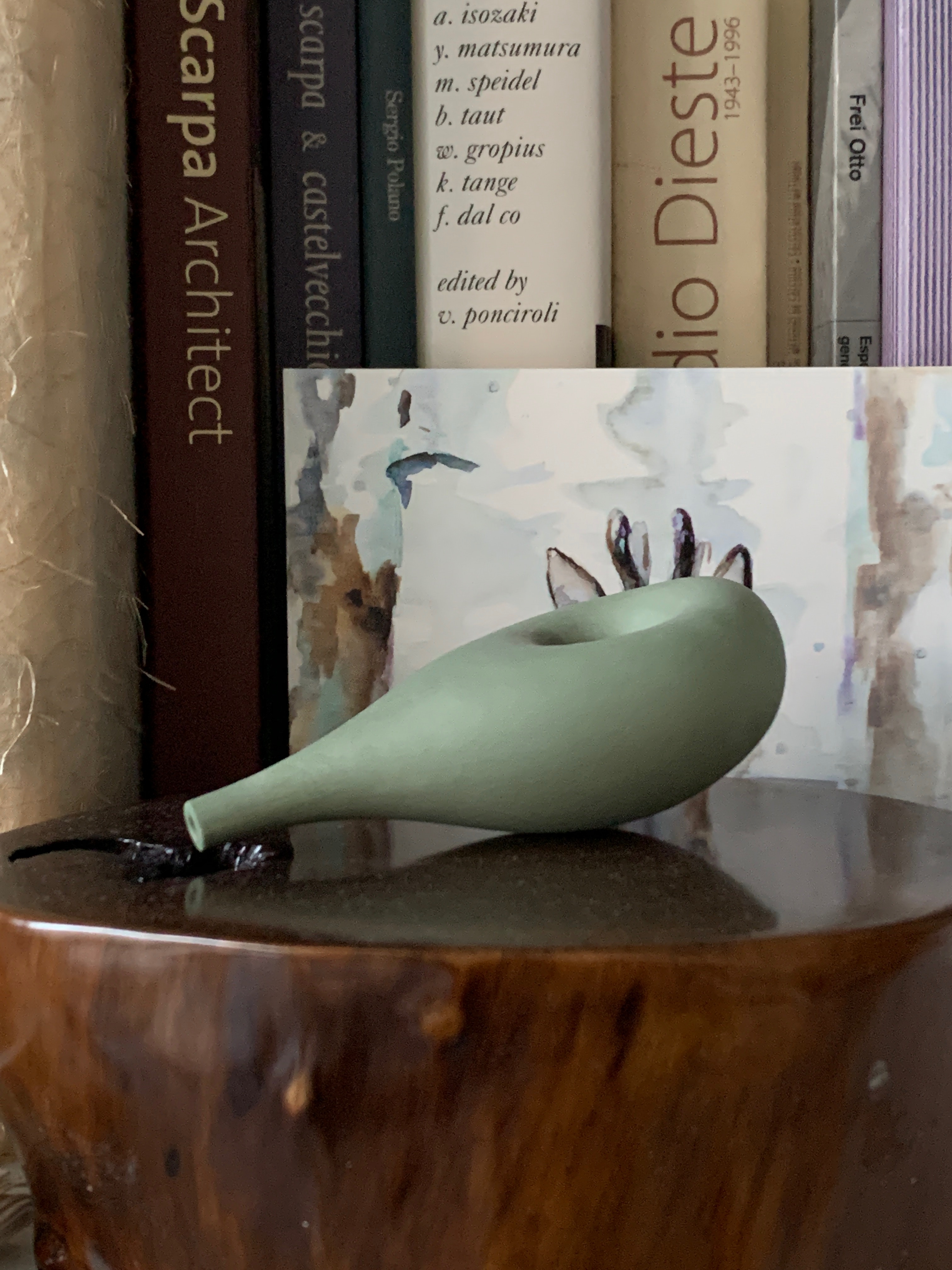 Cloud
An air borne puff of a pipe, realized in both porcelain and borosilicate glass.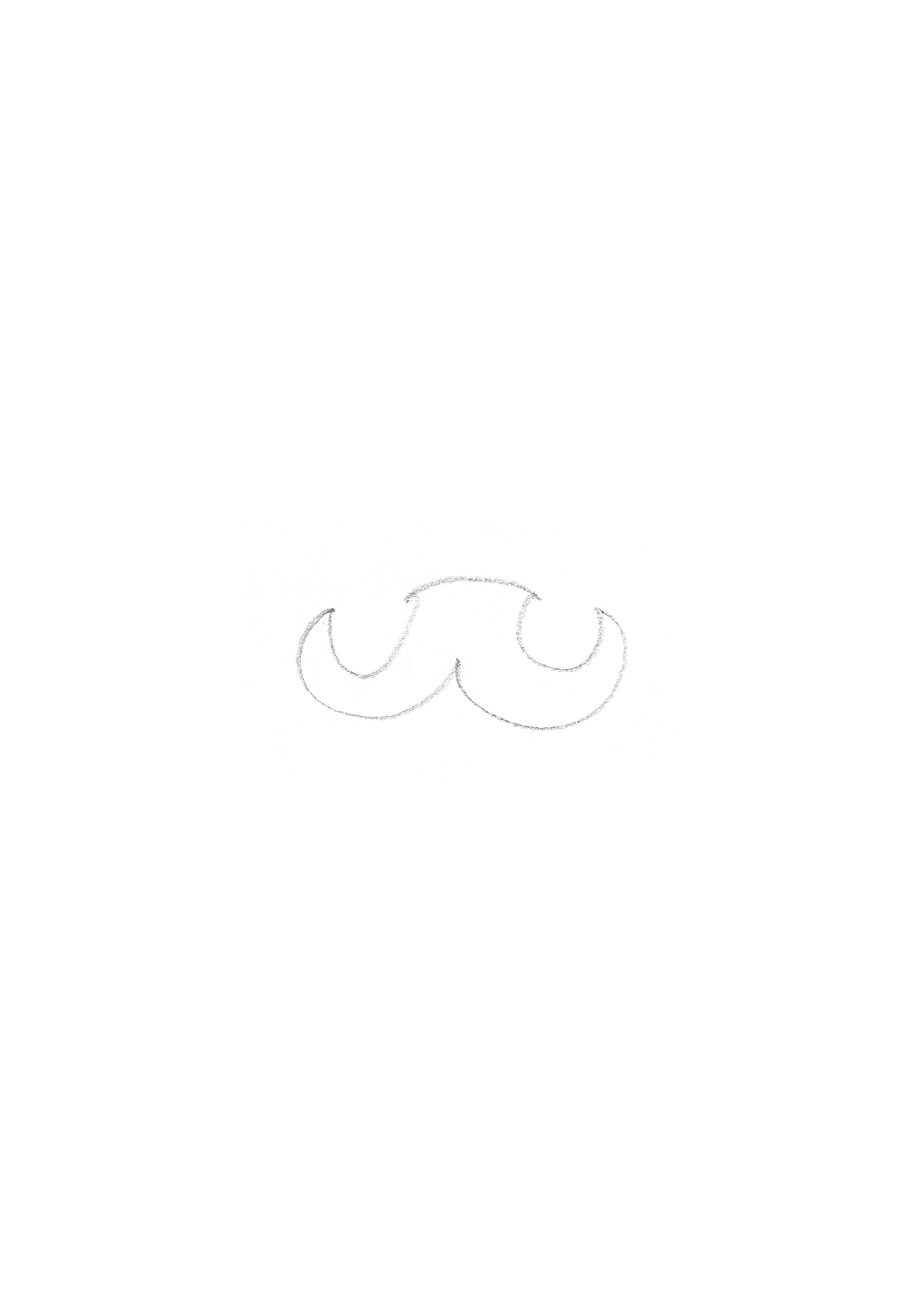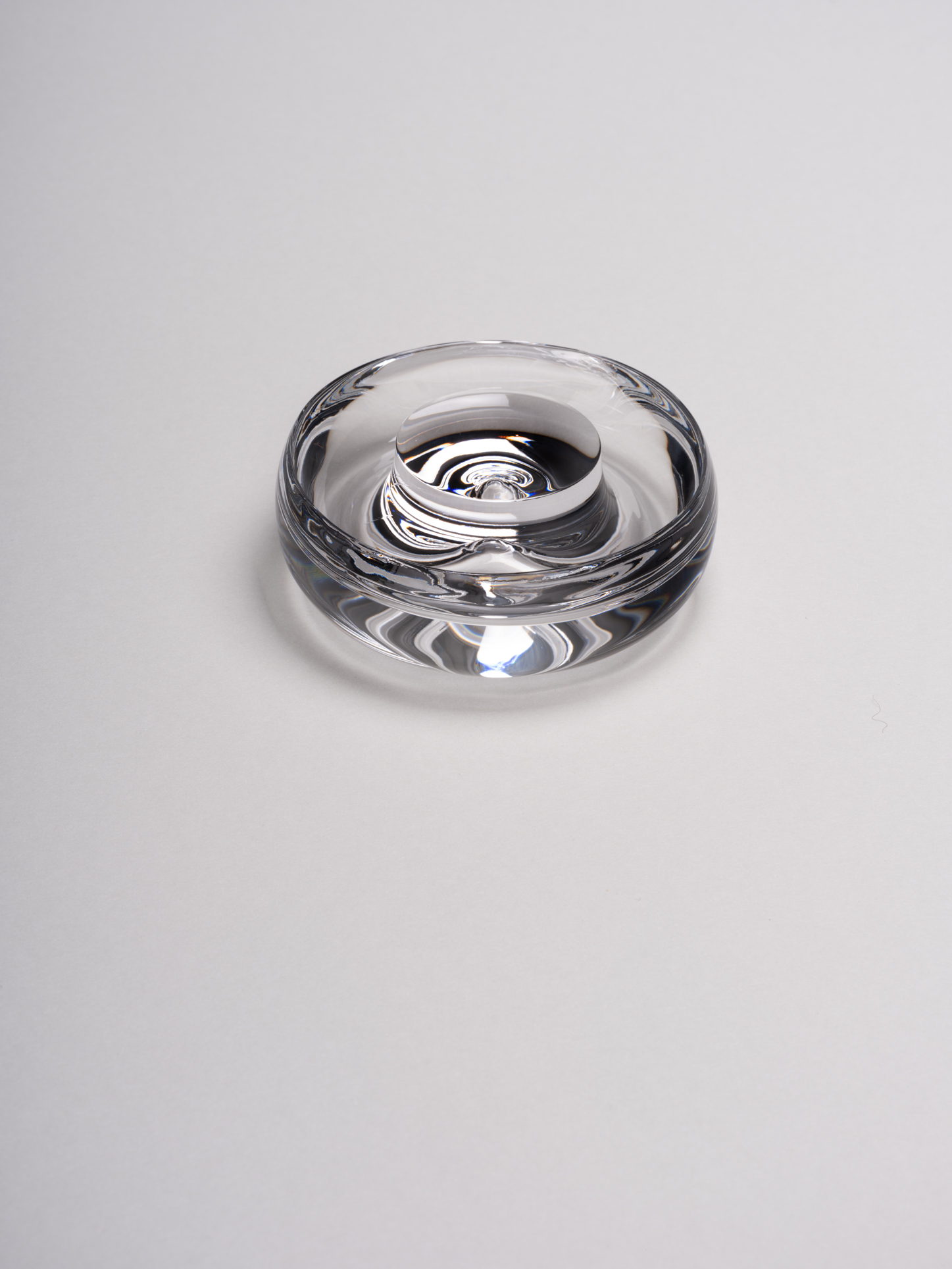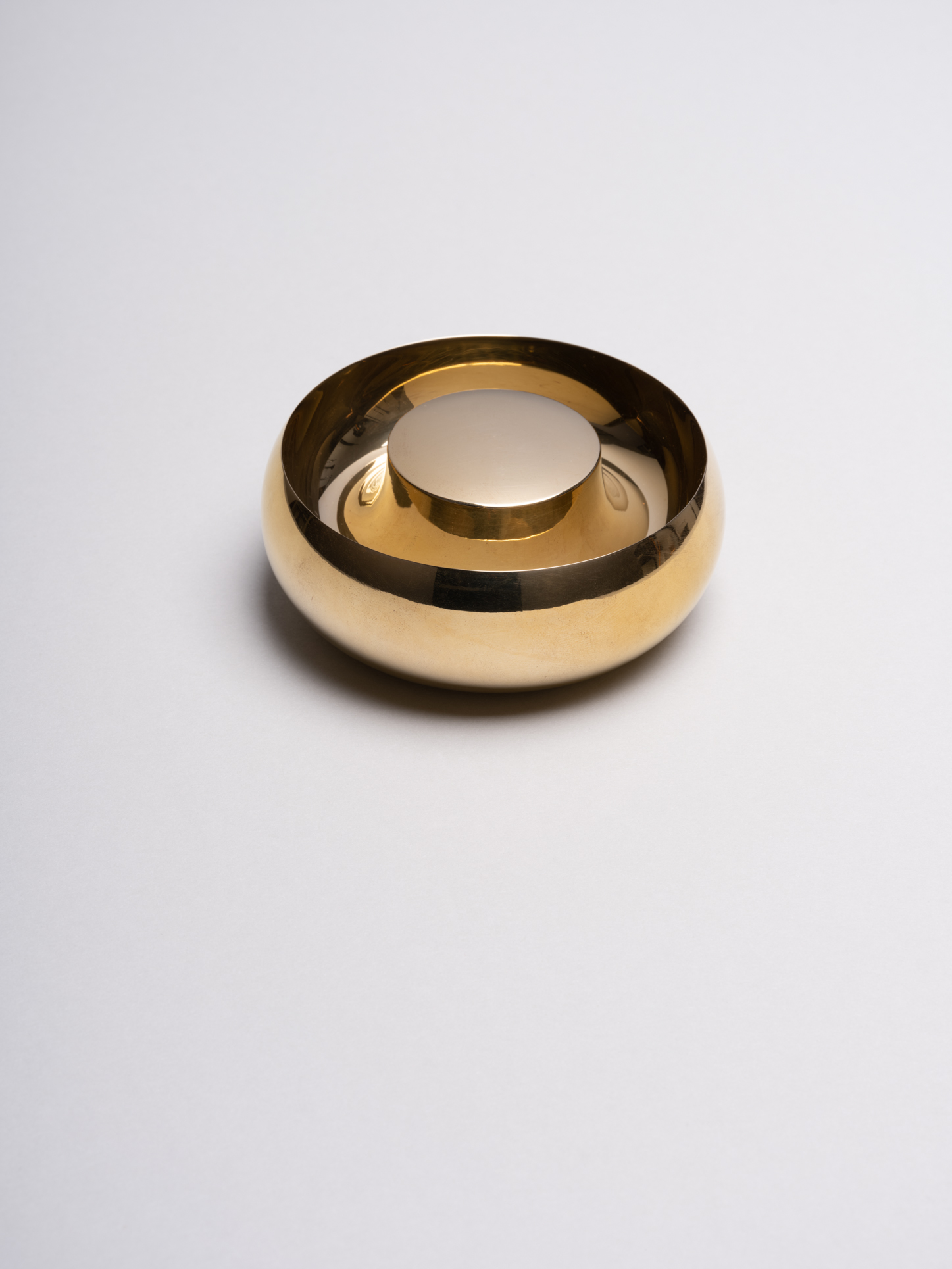 Moustache
A plump sea creature posing as an ashtray in kiln cast glass and brass, the brass version is made by Carl Auböck in Vienna.